ANCOR Pro Business: Employer's brand image. What is it and why is it important?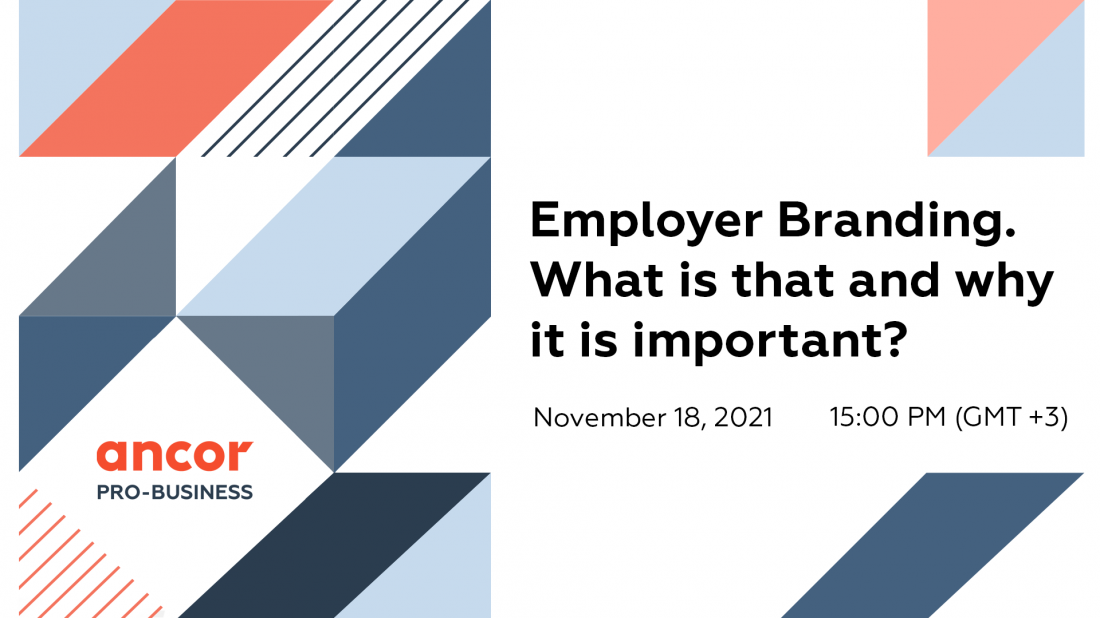 The image of a company is undoubtedly an important aspect that has a huge impact on the success of a company. In many cases, the image of a company is focused on customers buying goods or services, but today more and more attention is being paid to how society sees certain companies as a potential employer. This issue has become particularly relevant in recent years, as people have begun to value the employer's diligence and ability to meet the challenges of caring for the well-being of their employees more than ever. All this forms the brand image of the employer and contributes to the positive image of the company.

During the online discussion event, we will not only discuss the significance of the employer brand for the company, but will also present an international employer brand survey. This study is initiated by the Dutch company Randstad, which in 2021. recognized as one of the Top 30 largest direct recruitment companies in the world. The research is conducted by Kantar, the world's leading data, insight and consulting company. This year, the survey involved 190,000 respondents from 34 different countries around the world. The study has been conducted for more than 20 years, and in 2022. Lithuania will be included in the study.
What is an employer brand? What does it give the company? Why is it important? How can public opinion about you, about the workplace, affect your brand?

We will answer all these questions during the online discussion and invite representatives of Lithuanian companies to share their experience on this issue.
Date of the event: 2021 November 18
Event time: 15:00 - 17:00
Moderator of the event: Aušra Bendikaitė, head of ANCOR for the Baltic States
Event speakers:
Jan Denys is a labor market expert at Randstad in the Netherlands. recognized as one of the strongest companies providing personnel services, Head of External Communication and Public Relations. Jan is the pioneer and initiator of Randstad's employer brand research.
Judith Franssen - Randstad Global Marketing Director, Randstad Employer Brand Research Manager.
Nanda Deen is the Business Development Director at Kantar Data, Insights and Consulting. Nanda has more than 25 years of experience in market research and contributing to international research in various sectors.
Natalija Piparienė is the Head of Human Resources at Nestle in the Baltics.
Giedrė Teresevičienė - Human Resources Director of Affidea.
We invite you to register for the audience who wants to watch the live broadcast now!