ANCOR Is the Leader of Top 10 RPO Firms in Europe 2020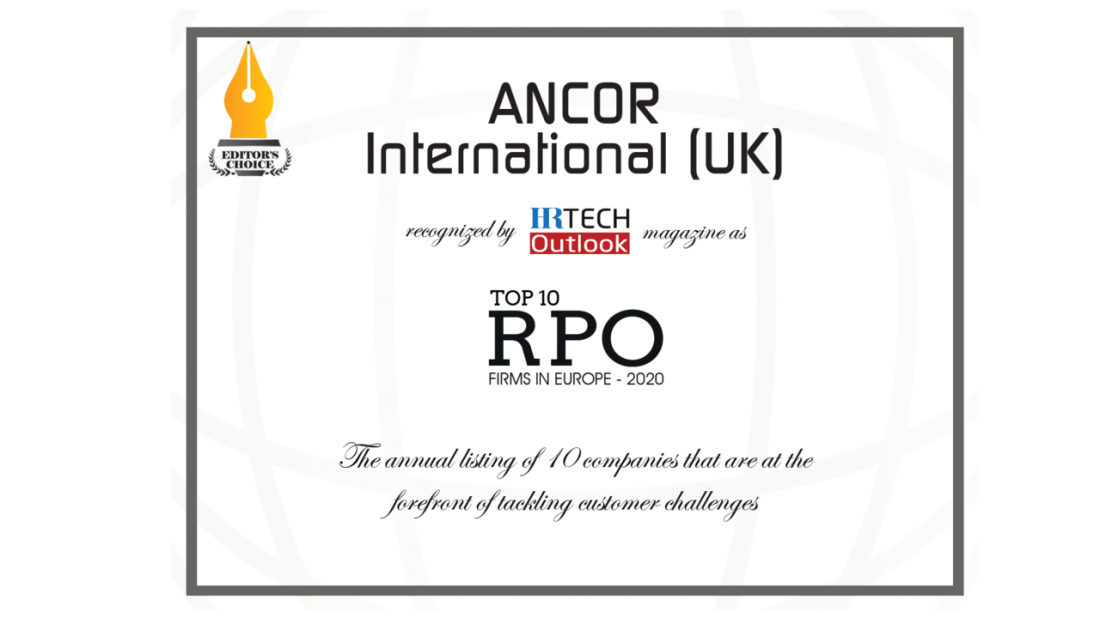 Analysts along with the HR Tech Outlook's editorial board has reviewed scores of RPO providers and picked out a list of premium choices. The panel has measured the vendors' capability to build solutions and strategize to enhance today's recruitment process for the benefit of enterprises.

ANCOR is the leader of this list. ANCOR is constantly collecting and analyzing data on the availability of workforce or different skills, compensation, and benefits as compared to that of demand and proposition as well as production peaks, geographical growth, the opening of new enterprises and branches. ANCOR's business intelligence software can promptly craft dashboards for each respective service and project to get the right analytics to base its talent acquisition strategy on.
Read more at HRTechoutlook.com