ANCOR in Collaboration With Online School OpenMind Is Launching an Educational Project for Employees' Kids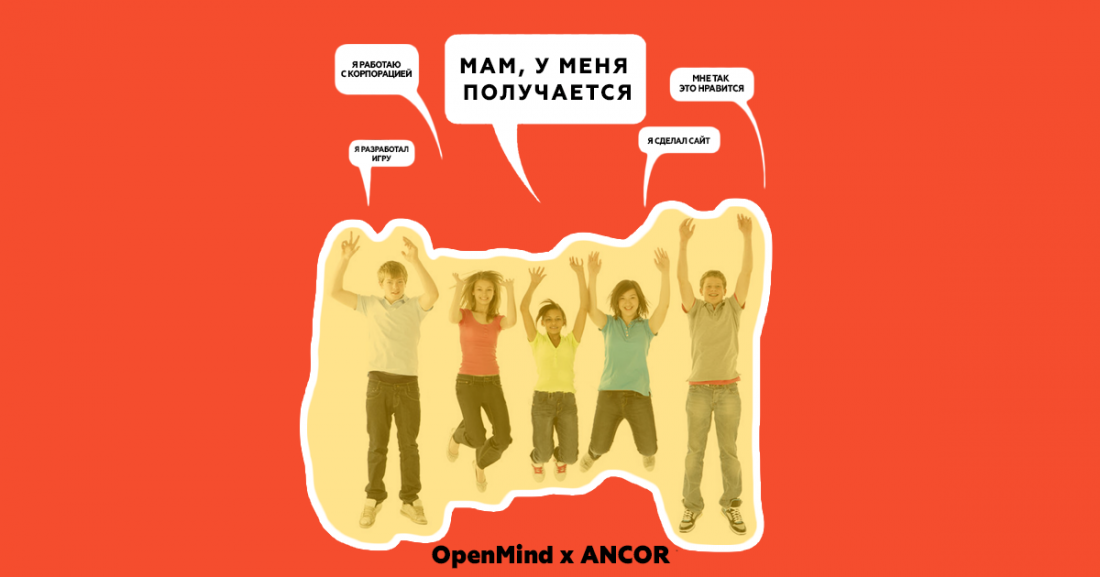 International staffing group ANCOR has prepared a special present for the most important people – our kids – the gift that can make them a little happier.
In partnership with online school OpenMind, the company introduces a 3 month length educational online program for employees' kids (11-17 ages). First class is on July 5th. The international project is going to run for Russia, Ukraine, Kazakhstan and Uzbekistan.  The goal of this project is to help kids with their professional and career growth, and to get them familiarized with timely job directives and 21st century's occupations. The project is also designated to teach kids key skills, assist them in finding new friends in this challenging world and build a strong like-minded community.
Sergey Salikov, ANCOR's Chief Executive Officer, says: "Working with young people is one of the top prioritized social directions in our company. It is highly crucial for us not only assist employees' kids during their professional and personal identity, but also support businesses arranged by young entrepreneurs".
We are all striving for something new: knowledge, skills, and perceptions. Many teenagers are eagerly waiting for moments when they grow up and will be able to understand better what they want, as we all know. And that is where one of the main questions arise "What do I want to become" and it is very hard to answer this question alone. Our mission is to assist here, demonstrating social responsibility and commitment about the wellbeing of future generations.  Implementing education as a part of staff management policy, we are building reliable staffing funding for the future.
At OpenMind, school participants won't only find out about new perspectives and business dimensions, but also will be actively practicing gained knowledge: forming teams, developing their first products and promoting them to their first client or sale. Besides the general educational part, every child will have an opportunity to build a course from classes based on the following platforms: advertising, design, programming and content. It will help students to be immersed into business facts of life to bridge theory and working practice that many college and university graduates face.
A key element of our project is that in this online school young people (under 25 years old) who already achieved success in their field, are teaching.  It is easier for them to talk the same language with teenagers, and they can effectively help kids to take first steps in the direction that they are most interested in, helping them to believe in their potential and spark a passion in their hearts.
Founders and instructors:
Maria Frolova, 18 years old, founder and head of online platform OpenMind

Daniil Zotov, 22 years old, creator of an online store with turnover 350K, participant of projects in Megafon and Rostelekom

Kuan Fam, 21 years old, founder of coffee chain Lafayette Coffee

Chubakova Anna, 24 years old, leader of souvenir gifts GeekBrains

many other new specialists